Holy Communion -125 years!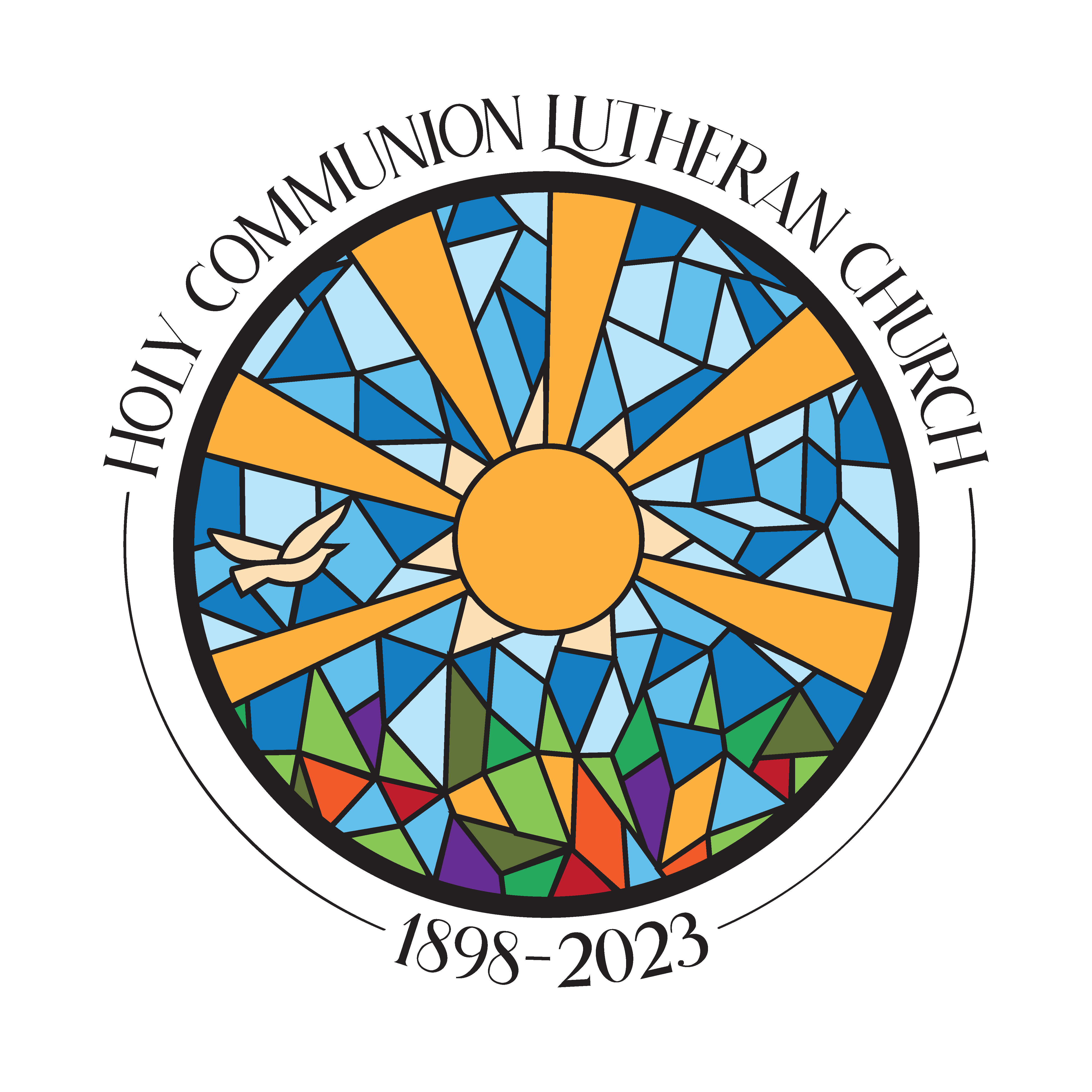 Holy Communion officially kicked off its 125th Anniversary on January 22nd.  Here is the new logo we'll be using this year, created by our own Amanda Gaastra!
The 125th Anniversary Committee has planned fun events throughout 2023 and we invite you to join in as much as possible.  Check out the calendar below for events planned so far:
March 26th: Jello Jamboree during Coffee Fellowship
A Lutheran tradition that can't be beat,
A potluck table featuring jello as a treat,
Orange, lemon, or jello fluff, 
One lowly jello is just not enough.
So, a Jello Jamboree is planned and we can't wait,
Dig out those jello recipes, March 26th is the date!
After all, a Lutheran meal be it lunch or dinner,
Without some jello just isn't a winner!
Jello here, and jello there,
Coffee hour will have jello everywhere! 
May 21st: Ice Cream Social during Coffee Fellowship
July 30th: Worship and Family Picnic at Johnson Park
September 10th: Worship and 125th Celebration at 9:30 with an evening
banquet at Preservation Hall in downtown Racine